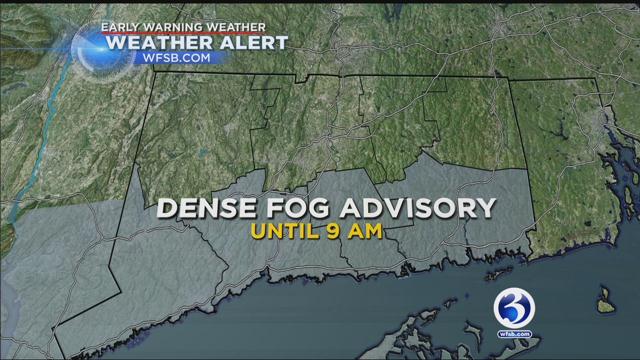 ROCKY HILL, CT (WFSB) -
Connecticut residents woke up to dense fog throughout the state on Friday morning.
A dense fog advisory was in effect until 9 a.m. for Middlesex, New Haven, New London and Fairfield counties.
"It is already dewy right now and, as readings cool a few more degrees, the moisture will further condense into patchy fog. This fog may become dense in spots, especially after midnight," WFSB Meteorologist Mike Cameron said.
The National Weather Service is reporting that the visibility is less than ¼ mile. Drivers should expect sudden changes in visibility in spots.
To read the full technical discussion, click here.
Copyright 2015 WFSB (Meredith Corporation). All rights reserved.