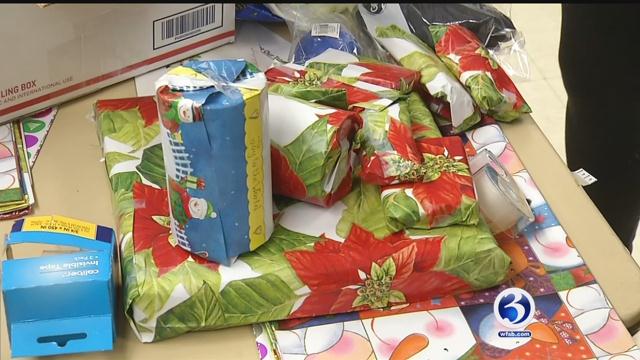 Community members made care packages to be sent to United States Army members. (WFSB)
BERLIN, CT (WFSB) -
Members of the community in Berlin spent their Thanksgiving looking to brighten the holidays for others.
Karen Cote's son, Nick Cote, is a United States Army combat engineer, who has been in Kuwait for more than a year.
Karen Cote said she was inspired by what he is doing overseas and wanted to do something for his unit.
On Thanksgiving night, families came from around the community to the local VFW to help Karen Cote pack up care packages to send overseas.
"This has made my Thanksgiving," Karen Cote said. "When I thought this Thanksgiving was going to be so depressing because my son's away. I never imagined that people would be coming together."
The packages will be shipped on Friday morning.
Karen Cote said she has so many, another shipment will be going out this spring.
Copyright 2015 WFSB (Meredith Corporation). All rights reserved.