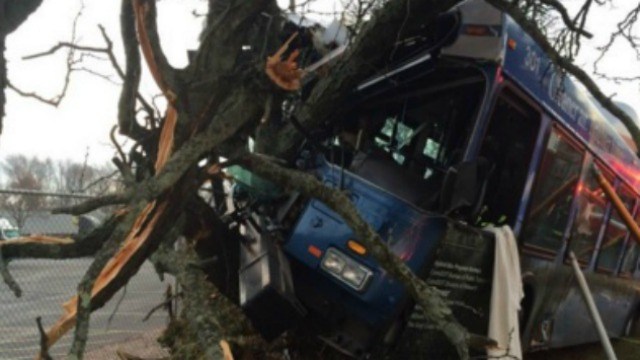 A CT Transit bus driver was seriously injured after the crash. (@LtFoley)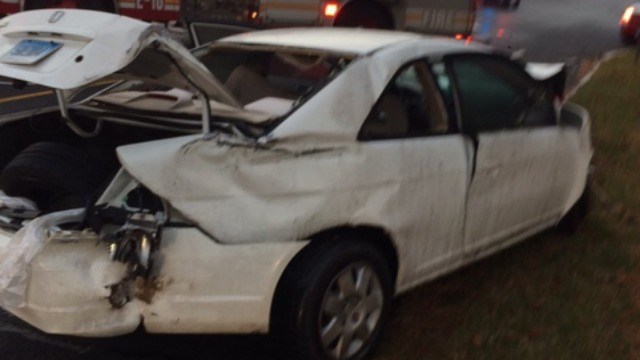 A car was damaged after a crash on Locust Street in Hartford. (@LtFoley)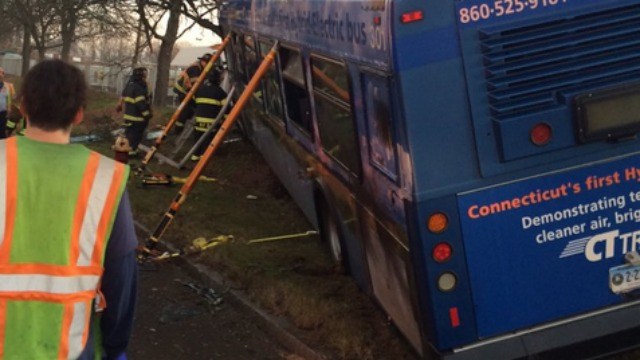 Locust Street is closed after the crash. (@LtFoley)
HARTFORD, CT (WFSB) -
Three people were injured after a CT Transit bus collided with another motor vehicle in Hartford on Friday morning, police said.
The crash was reported on Locust Street near UPS around 7 a.m.
Locust Street is closed in both directions near Wawarme Avenue, police said. But, it is unclear when authorities will reopen the road.
Aetna Ambulance was called to the scene where three people were injured including "two seriously." Authorities said the injuries are not to believed to be life threatening.
To check traffic, click here.
Copyright 2015 WFSB (Meredith Corporation). All rights reserved.