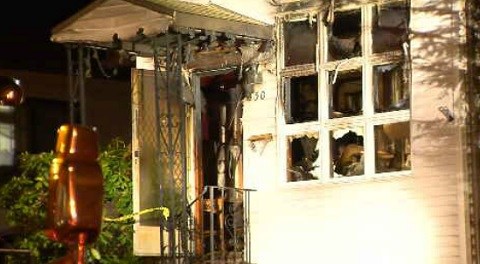 NEW BRITAIN, CT (WFSB) -
One person has died in a fire at a home on Schultz Street in New Britain on Saturday evening.
An adult male was killed during the fire, he was the only person home at the time of the blaze.
Police have not released the man's name or age at this time.
The fire started on the porch. The victim was inside the first floor of the home.
The New Britain Fire Marshal is investigating how the fire started.
Deputy Chief Scott Morgan said nights like these are the toughest part of the job.
"Every time we have this it takes a little pieces out of us. It affects all of us no matter what, no matter what age, no matter who the person was, it takes a little piece out of you every time you see this," Morgan said.
We have a crew on the scene and will bring you updates as they become available.
Copyright 2015 WFSB (Meredith Corporation). All rights reserved.