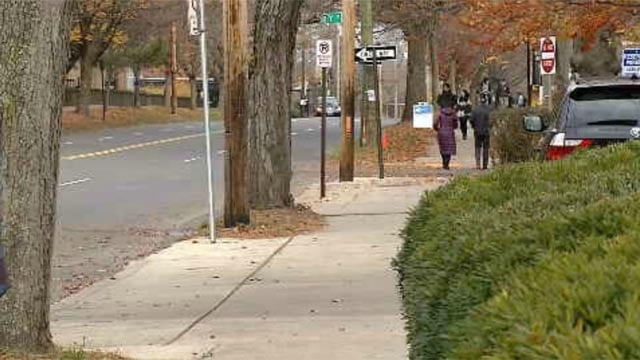 Yale professor attacked by group of teens (WFSB)
NEW HAVEN, CT (WFSB) -
New Haven police are investigating after a 79-year-old man was attacked by a group of young men on his way home from work.
Police were called to Bradley Street and Whitney Avenue at around 6:30 p.m. on Friday, right near the Yale University campus.
The professor told detectives he was walking home from work on Hillhouse Avenue. He spotted five teenagers pass him on Whitney Avenue and when he turned onto Bradley Street and saw them again. He said that is when one of them hit him from behind.
Police said the victim was punched, kicked and thrown to the ground and was knocked unconscious. His backpack and wallet were stolen as well.
"We do have a couple of leads in this. I don't want to say any more than that though. We don't want to tip anybody off, but this is just heinous," said New Haven Police Officer David Hartman.
Officers are looking for surveillance video of the five men suspected of carrying out the attack.
The professor suffered minor injuries.
Anyone with information should contact New Haven police.
Copyright 2015 WFSB (Meredith Corporation). All rights reserved.