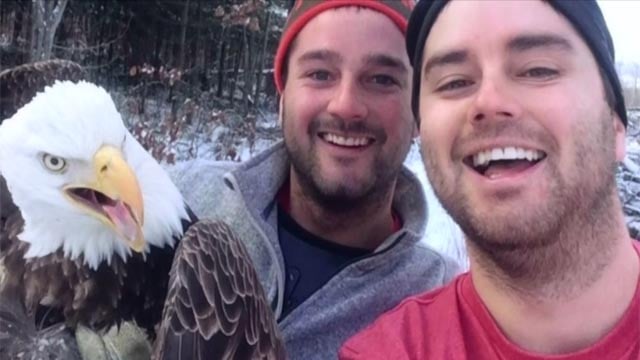 2015 Cable News Network. Turner Broadcasting System, Inc. All Rights Reserved. (Facebook)
(CNN) -
Two brothers hunting in Canada came home with quite the tale.
They were hunting grouse when they found a totally different bird, stuck in a trap.
It ended up being a bald eagle.
They were both able to pry the trap open and get the bird loose.
The brothers said it didn't seem like the eagle was hurt, so they set it free.
But first, they took a selfie with the bird.
© 2015 Cable News Network. Turner Broadcasting System, Inc. All Rights Reserved.