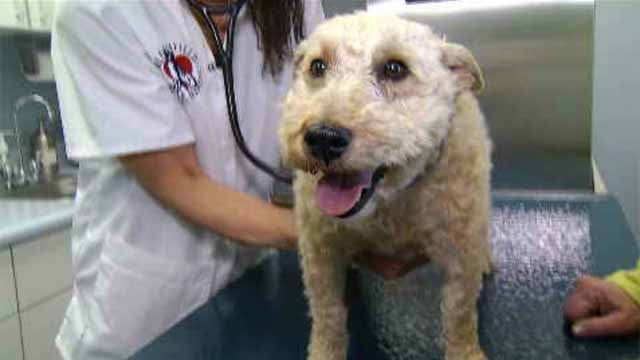 (WFSB file photo)
HARTFORD, CT (WFSB) -
Experts are warning families to think carefully before buying a pet as a gift this holiday season.
It is one of the most popular gifts for children, but the state's Better Business Bureau said it should be discussed before buying a new dog, cat, bird or other furry friend.
A new pet comes with a lot of responsibilities, and needs a quiet place to get used to its new surroundings. That usually isn't the case during the holidays where there is a lot of excitement.
The Better Business Bureau said families should also find a pet that is age-appropriate.
Also, do not send money to a website if you find a pet. Speak with the breeder first and check credentials and investigate to see if the breeder is a member of the American Kennel Club-affiliated club.
To look for a Better Business Bureau-accredited pet shop, click here.
The Better Business Bureau is also reminding people about how much pets typically cost.
"A cat costs about $350 to $400 per year, and a small or medium dog costs about $400 to $500 per year, and larger dogs even more," a press release said. "You also might want to consider buying medical insurance for your pet. Veterinary care can be very expensive when there's a health problem or if your pet is injured in an accident."
Copyright 2015 WFSB (Meredith Corporation). All rights reserved.