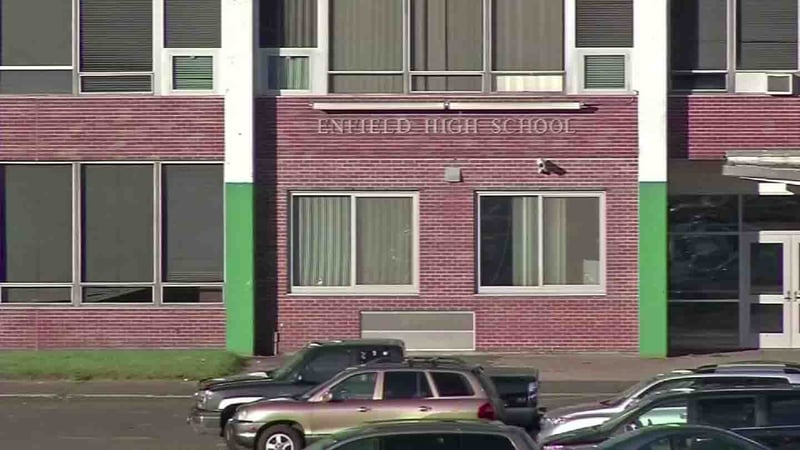 Enfield High School. (WFSB file photo)
ENFIELD, CT (WFSB) -
A controversial proposal that would change the meaning of honors courses at Enfield schools will be up for discussion.
The town's Board of Education will hear a proposal from principals about whether or not to drop the practice of weighting honors classes differently than regular ones. The only classes that would receive additional weight would be the advanced placement courses.
Honors classes would be weighted the same as all other classes.
The idea was first pitched in March.
"Our thinking is that colleges are going to unbundle those courses and take the weighting out of them anyway," said Dr. Jeffrey Schumann, superintendent. "So what we're trying to do is make them a more even playing field for students while they are here in school."
Some argue that it could have far-reaching consequences, including how classes are viewed at the college level.
Some parents fear that if passed, it would essentially be a wrecking ball to honors students' chances of getting financial aid based on high school grades.
The board's meeting is scheduled for 6:30 p.m. on Tuesday at Enfield Town Hall.
No decision will be made during it. Schumann said the public is encouraged to attend and comment.
Copyright 2015 WFSB (Meredith Corporation). All rights reserved.