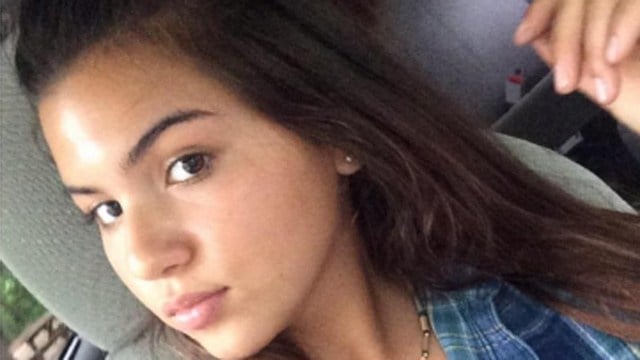 Samantha Oliveras. (Milford police photo)
MILFORD, CT (WFSB) -
Police in Milford are seeking the public's help to locate a missing 17-year-old girl.
They said Samantha Oliveras was last seen on Nov. 28 around noon.
She allegedly had an argument with her mother and left a home.
They said she may have taken a train to New York and could be in the Manhattan area.
Police described her as standing 5'3" tall, weighing 110 pounds and having brown hair and brown eyes.
Anyone with information about Oliveras' whereabouts is asked to contact the Milford Police Department at 203-878-6551 or 203-783-4771. Emails can also be sent to Det. William Haas at whaas@ci.milford.ct.us.
Tips can also be left on the department's website at www.milfordpd.org by clicking on "Crime Tips."
Copyright 2015 WFSB (Meredith Corporation). All rights reserved.