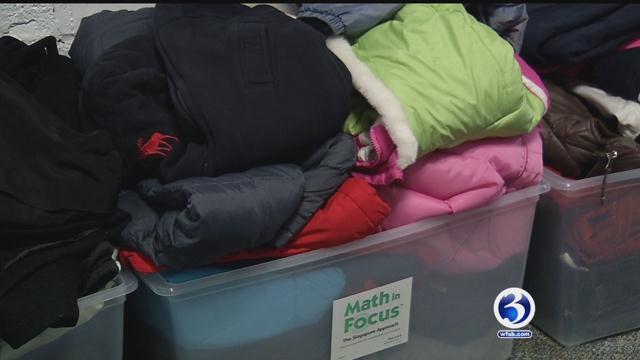 These coats were donated by Glastonbury students to the Coats for Connecticut drive. (WFSB)
GLASTONBURY, CT (WFSB) -
A group of Glastonbury students got into the holiday spirit and donated to a Coats for Connecticut event to help keep needy families warm this winter.
Eastbury Elementary School students have been gathering coats since mid-November.
In that short amount of time, they've been able to collect more than 40 coats.
The students chose to donate everything to the WFSB 3Cares event, Coats for Connecticut.
Teachers said it's been a fun experience for everyone.
"They're very excited about it they are going home they are looking through their cloth sets," Deborah Burt, who is a pre-school special education teacher at Eastbury Elementary School, said. They are excited to bring back their coats they get excited when they are counting them. They see their own coat and they say this is going to be for someone else."
The coats have been brought to the WFSB station and will be added to our kids coat drive.
Copyright 2015 WFSB (Meredith Corporation). All rights reserved.