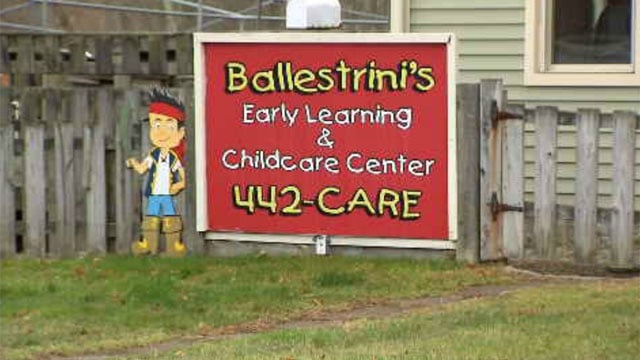 Child burned by hot water at daycare (WFSB)
WATERFORD, CT (WFSB) -
A 1-year-old child received second degree burns after hot water fell on him at Ballestrini's Child Care Center in Waterford.
The child's father said he got a phone call from the daycare but said they didn't seem too concerned, and when he got to the hospital he realized it was something very serious.
"The doctor says some of them are bad because of the nerves are right there. If it was lesser, it would not be as severe, and it's going to burst and so is going to start leaking and it's going to be flesh," said the child's father Raphael Ruiz.
He said the daycare called him first instead of calling for an ambulance, and he told them to call 911 and went right to the hospital.
Ruiz said he was told a daycare employee was changing another child's diaper and that his son crawled away and pulled a cord attached to a bottle warmer, and hot water spilled on him.
He said his son has been at Ballestrini's for a few months, and he hasn't been too happy. He said he spoke with the staff about his son being dirty and having diaper rash.
"We need to go somewhere else because we are definitely not happy with this. I thank God it wasn't worse because it could have been," Ruiz said.
Eyewitness News reached out to the daycare but has not received a comment.
Copyright 2015 WFSB (Meredith Corporation). All rights reserved.