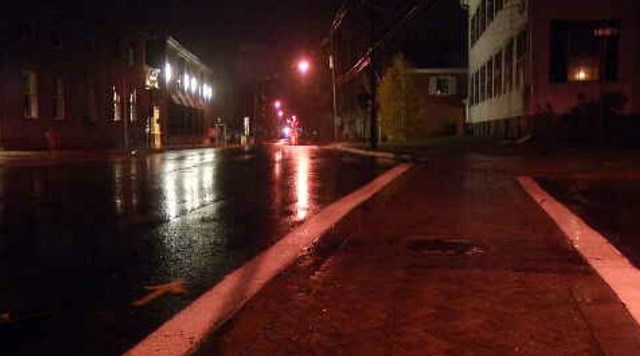 Woman injured in Guilford hit-and-run (WFSB)
GUILFORD, CT (WFSB) -
Police are investigating after a woman was hit by two separate cars in Guilford on Tuesday evening.
The pedestrian was struck near 32 Church St. The 36-year-old female has been taken to an area hospital, however her conditions are unknown at this time.
One vehicle was described as being light colored, possibly tan or gold SUV, traveling southbound on Church Street.
According to police, the vehicle may have front end and/or passenger side damage.
Anyone with information about the incident or who may have witnessed it should contact the Guilford Police Department at (203) 453-8061.
The investigation is ongoing.
Copyright 2015 WFSB (Meredith Corporation). All rights reserved.