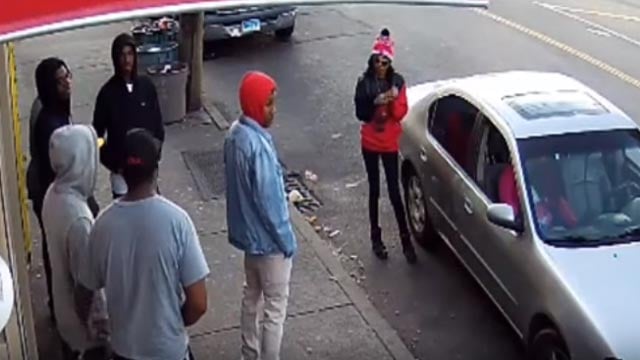 Waterbury police sought a suspect in a graphic shooting. (Waterbury police)
WATERBURY, CT (WFSB) -
Police arrested a juvenile for a shooting that happened in Waterbury last week.
The graphic shooting was caught on camera and took place Nov. 27 on Walnut Street.
The video shows a suspect standing just feet from the victim.
The victim suffered a wound to the leg, according to officers.
Police said they took the unidentified suspect into custody around 6 p.m. on Wednesday.
They said they were able to continue the investigation in part because of the overwhelming response from people who provided vital information about the identity of the shooter.
Copyright 2015 WFSB (Meredith Corporation). All rights reserved.