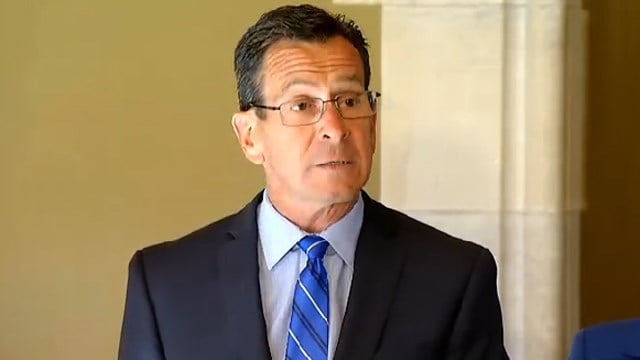 Gov. Dannel Malloy (WFSB file photo)
NEW LONDON, CT (WFSB) -
As world leaders discuss climate change in Paris, Connecticut Gov. Dannel P. Malloy announced on Thursday the state will sign onto the global compact to limit the increase on global average temperature.
At a news conference in New London, Malloy said Connecticut has an aggressive goal for reducing carbon emissions to help combat climate change.
"The State of Connecticut has signed onto the UNDER 2 MOU International Climate Change agreement. The Under 2 MOU is a global compact amongst cities, states and provinces worldwide to limit the increase in global average temperature to below two degrees Celsius. (3.6 degrees Fahrenheit)," Malloy said. "The warming threshold at which scientists say there will be catastrophic climate disruptions."
Backed by support of innovative financing, through the Connecticut Green Bank, Malloy said Connecticut has seen a ten-fold increase in, in-state renewables over the past three years.
Copyright 2015 WFSB (Meredith Corporation). All rights reserved.