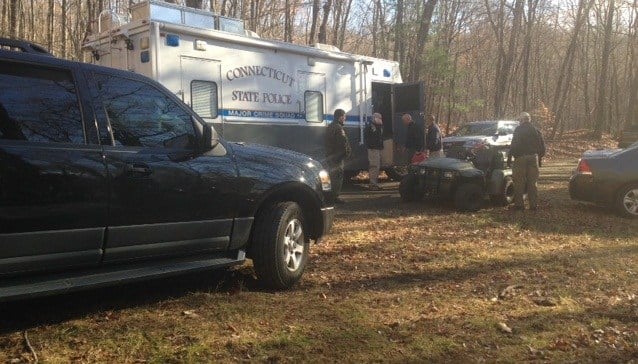 Investigation resumes after human remains were found (WFSB)
COLCHESTER, CT (WFSB) -
Connecticut State Police have released an identity after human remains were found in a state park in Colchester last weekend.
The remains of 60-year-old Jeffrey P. Ziobron, of Deep River, were located in Salmon State Forest, near the Air Line Trail off of Flat Brook Road after about 3 p.m. last Saturday.
Troopers received a tip from a nearby resident named Randy Griswold, who was out hunting on Saturday when he found the remains.
"We ride horse trails every weekend within half a mile of where that body was and we never knew it was there," Griswold said, adding that the thick brush surrounding the remains were easy to miss.
After the remains were found, police said there was no threat to the community.
Police said there is no criminal aspect to the investigation.
Copyright 2015 WFSB (Meredith Corporation). All rights reserved.