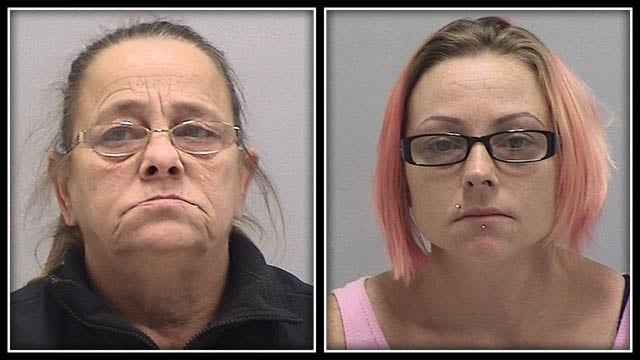 Mother, daughter arrested after alleged home invasion (Orange Police)
ORANGE, CT (WFSB) -
Police in Orange have arrested a mother and daughter accused in a home invasion.
On Thursday morning, police received a 911 call from a homeowner on Orange Center Road about a person who they didn't know entering their home.
Police said 55-year-old Peggy Curtiss, of Bridgeport, allegedly walked through an unlocked door into the home, but was escorted out by the homeowner. However, she then tried to force her way back inside.
When the homeowners wouldn't let her back in, her daughter, also named Peggy Curtiss, used a lawn decoration to allegedly break a window and crawled into the home.
When police arrived, the homeowners were out of the house and 55-year-old Curtiss was in the driveway.
Police found her daughter in an upstairs bathroom where they needed to use a stun gun on her in order to take her into custody.
Both women are facing burglary and larceny charges and are expected to appear in court on Dec. 4.
The younger Curtiss was held on a $100,000 bond.
Copyright 2015 WFSB (Meredith Corporation). All rights reserved.