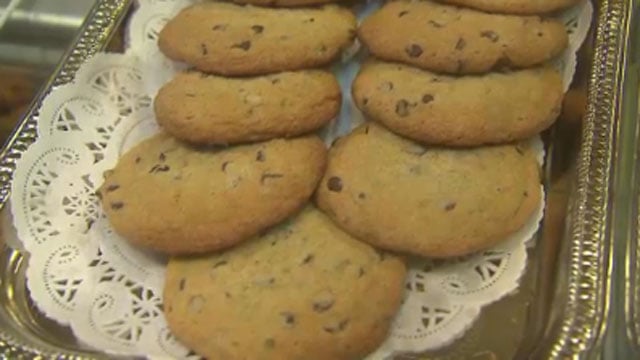 (WFSB) -
Just in time for the holiday season, Monday is National Cookie Day.
The website NationalDayCalendar.com credits the Dutch with creating cookie-like wafers back when backing was first documented. Their inception came about largely because they traveled well that way.
Though the "sweet" cookie appears to have come about in Persia in the 7th century after the use of sugar became common. It spread to Europe by the Muslim conquest of Spain.
Cookies became common in Europe by the 14th century, according to the website. They arrived in America in the form of Macaroons and gingerbread cookies by the 17th century.
Those recognizing the day have been using the hashtag #NationalCookieDay on social media.
Check out a few delicious cookie recipes on AllRecipes.com.
Copyright 2015 WFSB (Meredith Corporation). All rights reserved.