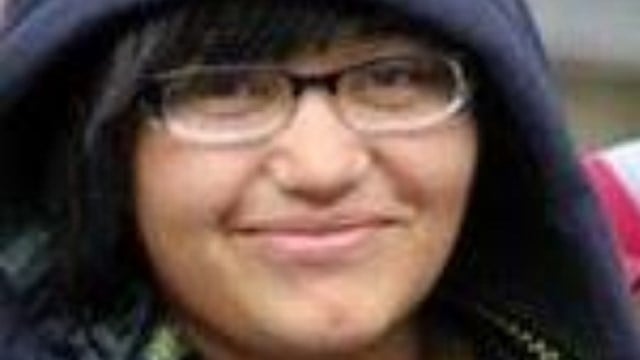 Danica Graham. (Milford police photo)
MILFORD, CT (WFSB) -
A teenager said to be in state care is missing after police said she left a department office, according to police.
Danica Graham, 16, left the Department of Children and Families office in Milford on foot Dec. 1 and never returned.
Police described her as standing 5'4" tall, weighing 130 pounds, having multi-color hair and brown eyes and wearing glasses.
She was wearing all black clothing and a black headband.
Police said Graham is known to frequent the New Haven area.
Anyone with information about her whereabouts is asked to contact the Milford Police Department at 203-878-6551 or DCF at 1-800-842-2288.
Detective Christopher Musante can also be called at 203-783-7462 or emailed at cmusante@ci.milford.ct.us.
Tips can also be left on the police department's website here.
Copyright 2015 WFSB (Meredith Corporation). All rights reserved.