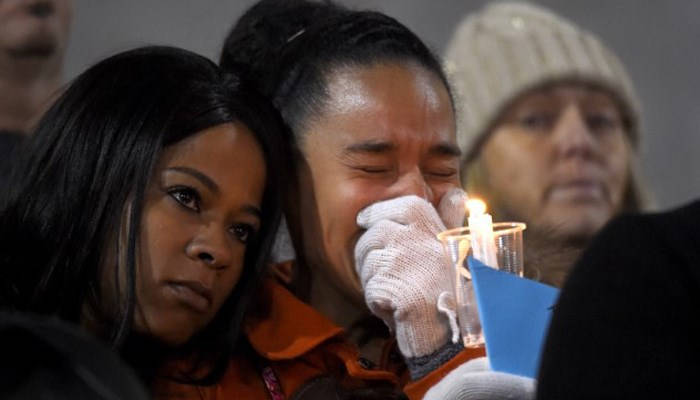 Some of the photos of the 14 people killed in the San Bernardino, CA, mass shooting have been released. Here are some of those who were lost, and more will be added as photos are released. (AP Photo/Mark J. Terrill)
NEWTOWN, CT (WFSB) -
A mother who lost her 6-year-old son in the shootings at Sandy Hook Elementary School is speaking out about the latest mass shooting in the country.
Scarlett Lewis had just returned to Newtown from traveling overseas when she heard the news Wednesday of the shooting in San Bernardino, Ca.
She said every time something like this happens, it is painful for those who have gone through it.
"I understand the agony that those families are going through and my heart goes out to them. Every time that it happens I know that the victims' families from other mass shootings just cry out in their hearts for them," Lewis said. "It's just so sad, and it's so frustrating because it's senseless because so much of this can be prevented."
Lewis is working on a social and emotional learning program called "Choose Love," in honor of her son Jesse, in hopes of stopping future tragedies.
Copyright 2015 WFSB (Meredith Corporation). All rights reserved.