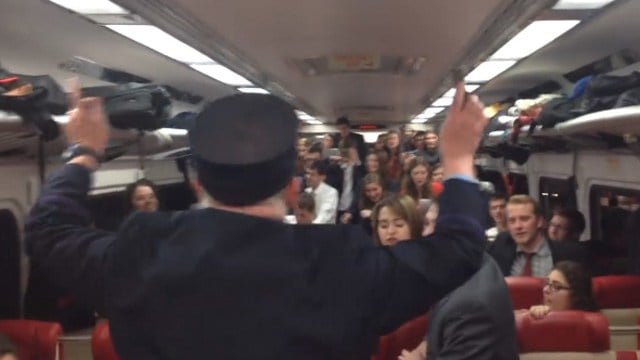 (Facebook photo)
NEW HAVEN, CT (WFSB) -
Last week, a Metro-North conductor said his job took on a double meaning.
Conductor Bob McDonough said The Yale Glee Club happened to be riding the train from New York City back to New Haven Friday night.
McDonough said he traded in his train hat for a baton.
"I told them I was a conductor, so I must conduct," he wrote in a Facebook post. "Somehow they bought it."
McDonough can be seen in a video uploaded to his Facebook account pretending to conduct the club's rendition of Carol of the Bells.
He thanked two students for capturing the whole thing on camera.
Check out the video here.
Copyright 2015 WFSB (Meredith Corporation). All rights reserved.