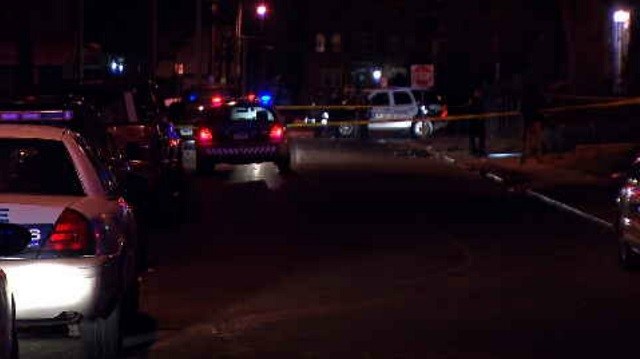 Hartford police investigate deadly shooting (WFSB)
HARTFORD, CT (WFSB) -
Hartford police have identified the victim of the city's 29th homicide after a man was found shot in the chest on Judson Street Monday night.
According to police, officers were called to the scene after a 911 caller reported a man shot around 7:55 p.m. on Monday.
Officers located a 26-year-old Richard Holloway, of Hartford, with a gunshot wound to the chest. Holloway was rushed to Saint Francis Hospital where medical staff pronounced him deceased at about 8:35 p.m.
Police charged 25-year-old Jesse Culbreath with murder in connection with the death of Holloway.
The Hartford Police Department Shooting Taskforce captured Culbreath and recovered the weapon used in the murder.
Culbreath was arraigned on Tuesday afternoon.
Detectives from the major Crimes Division and Crime Scene Detectives continue to investigate the case.
Anyone with information is asked to contact the Hartford Police Department at 860-757-4000 or by clicking here.
Copyright 2015 WFSB (Meredith Corporation). All rights reserved.