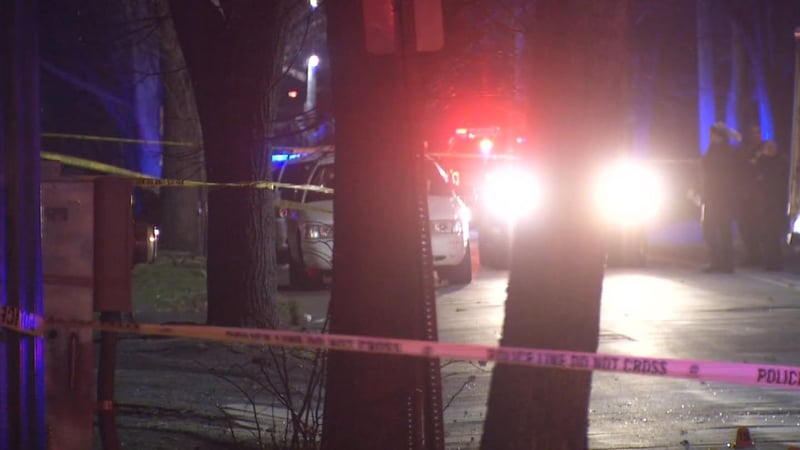 (WFSB photo)
NEW HAVEN, CT (WFSB) -
Police in New Haven said they are investigating a homicide after a man was found shot on Clinton Avenue early Tuesday morning.
They blocked off the entrance to Clinton Avenue with crime tape. The closure is between Pine Street and Grand Avenue.
Police said they won't have it blocked off all day, but it's unclear how long they'll be there.
According to officers, 19-year-old Jonathan Aranda of Dover Street was shot in the chest and was in cardiac arrest when they arrived at the backyard and parking area of 14 Clinton Ave. He was rushed to Yale-New haven Hospital.
The shooting happened a little after 1 a.m.
Medical staff pronounced him dead shortly after 1:30 a.m.
It was the city's 15th homicide, according to investigators.
Detectives from the department's Major Crimes Division and Bureau of Investigation were at the scene speaking with potential witnesses and collecting forensic evidence.
The shooter hasn't been described. However, a car of interest that was seen speeding off was described as a light green or grey Honda Civic or Accord. It was was heading toward Grand Avenue.
Anyone with information is asked to contact New Haven police at 203-946-6304.
Copyright 2015 WFSB (Meredith Corporation). All rights reserved.