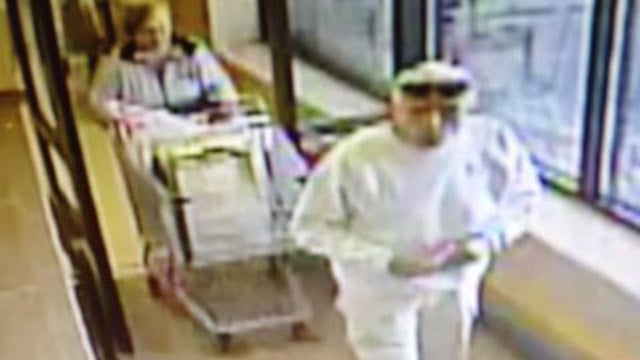 (Rocky Hill police photo)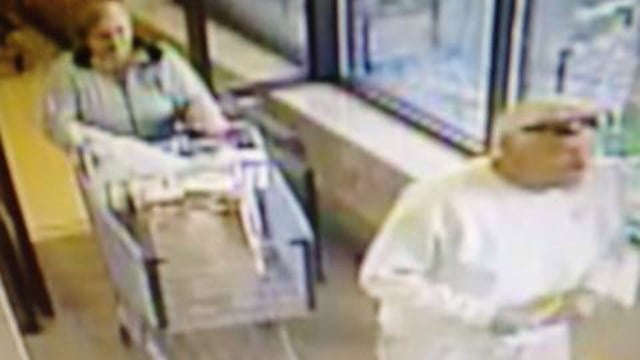 (Rocky Hill police photo)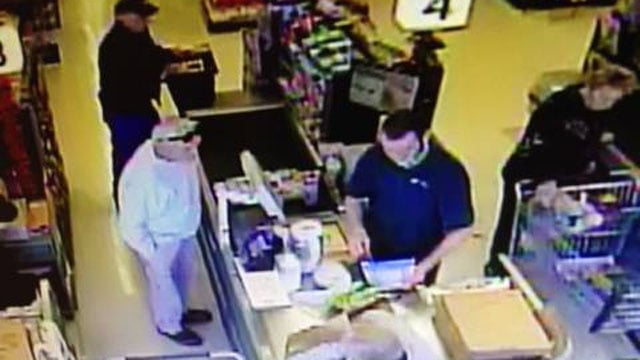 (Rocky Hill police photo)
ROCKY HILL, CT (WFSB) -
The search is on for an elderly couple who mistakenly dropped some money in Rocky Hill.
Detectives said the couple had been shopping on Saturday when it happened.
They posted photos of the couple to Facebook in hopes that the public could help.
The man was wearing all white with sunglasses on his head.
Police said another man wearing a dark sweatshirt eventually found the cash and turned it into police.
Anyone with information is asked to contact Rocky Hill detectives at 860-258-2738.
Copyright 2015 WFSB (Meredith Corporation). All rights reserved.