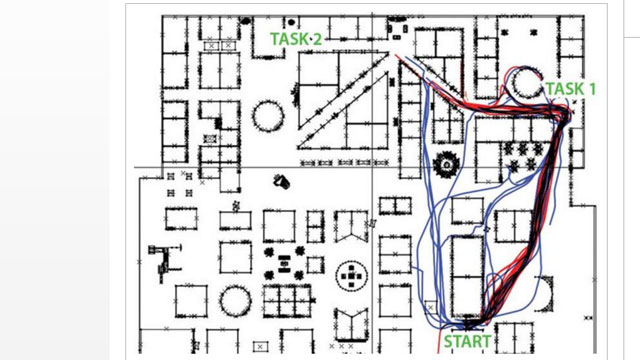 The lines show how men and women navigated a route. The blue lines are the women's routes, and the red lines are the men's. The lines show that the men arrived faster and solved more tasks. (NTNU)
Men have a better sense of direction than women, according to a study released this week.
The study was performed by the researchers at the Norwegian University of Science and Technology.
In the study, it was shown that men "took several shortcuts, oriented themselves more using cardinal directions and used a different part of the brain than the women in the study."
However, when women got a drop of testosterone and several "were able to orient themselves better in the four cardinal directions."
"Men's sense of direction was more effective. They quite simply got to their destination faster," Carl Pintzka, who is a medical doctor and PhD candidate at NTNU's Department of Neuroscience said in the school's release on Monday.
To read the full release, click here.
Copyright 2015 WFSB (Meredith Corporation). All rights reserved.