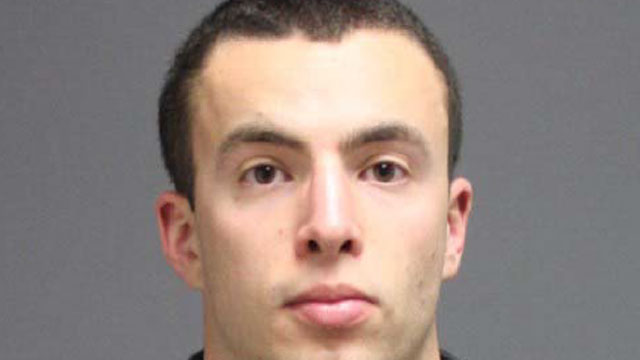 Nicholas Ryan was charged with making a false report. (UConn Police Department)
STORRS, CT (WFSB) -
A University of Connecticut student was arrested after police said she was reported suspicious activity to avoid attending class later week.
Police charged 22-year-old Nicholas Ryan, of West Hartford, with first-degree falsely reporting an incident and second-degree breach of peace.
Ryan called police and said that a friend told him that there were three men with large duffel bags in Oak Hall around 1 p.m. on Dec 3. He added that one of the men left a duffel bag in the room.
The incident "freaked out" his friend in class, Ryan told police.
Troopers responded to Oak Hall, which is an academic classroom building," and located no suspicious activity.
During their investigation, police determined there was no threat.
Ryan admitted that he made up the story to state police with assistance from the West Hartford Police Department.
Ryan told police that he hoped to get the building evacuated, so he "would note need to attend a scheduled class" at the Oak Hall.
Copyright 2015 WFSB (Meredith Corporation). All rights reserved.