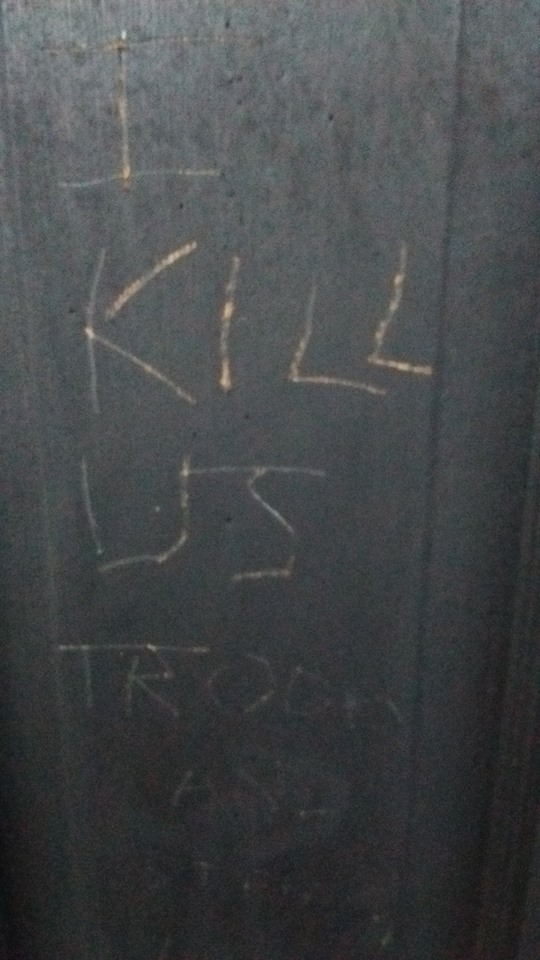 WINDSOR LOCKS, CT (WFSB) -
Police are searching for the people responsible for vandalizing a restaurant in Windsor Locks last month.
The words "I kill us troops and Stephen Landers" were written on the south side of Stellas, which is located 47 Main St. The etching was discovered on Nov. 27.
Employees of Stellas told police that they have any information on who could have done the etching or who it is referring to.
"Windsor Locks is unique in that we have military bases within and around our boarders. We are not aware of any specific threat at this time, but it is concerning that our military was named in this crime," the Windsor Locks Police Department posted to its Facebook page.
Anyone with any information is asked to call the Windsor Locks Police Department Criminal Investigation Division at 860-627-1461 ext. 158. Callers are asked to leave anonymous messages.
Copyright 2015 WFSB (Meredith Corporation). All rights reserved.