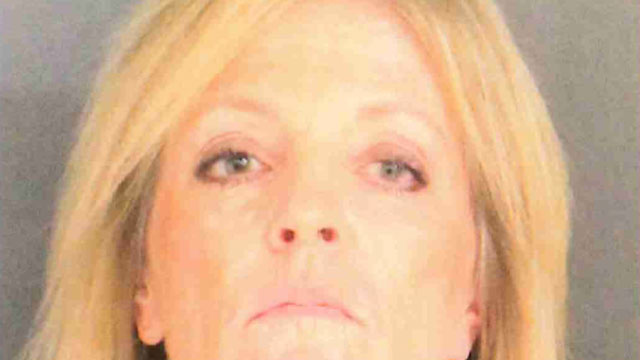 Kyle Damato-Kushel was charged after police said she had "inappropriate conduct" with a student. (Stratford Police Department)
STRATFORD, CT (WFSB) -
A teacher's aide in the Stratford School District was charged with sexual assault after what police called "inappropriate conduct" with a student.
Police charged 46 year-old Kyle Damato-Kushel with second-degree sexual assault, illegal contact with a minor, interfering with a police officer, tampering with a witness and sex assault four where victim is student.
The arrest of Damato-Kushel comes after an investigation started on Oct. 1.
As soon as the allegations surfaced, school officials said Damato-Kushel was removed from the classroom and placed on leave. She was fired in November.
Sources told Eyewitness News that the victim was not one of her students and the alleged incidents did not take place on school grounds.
Damato-Kushel was released on a $500,000 bond. She is expected to appear in Bridgeport Superior Court on Dec. 21.
Copyright 2015 WFSB (Meredith Corporation). All rights reserved.