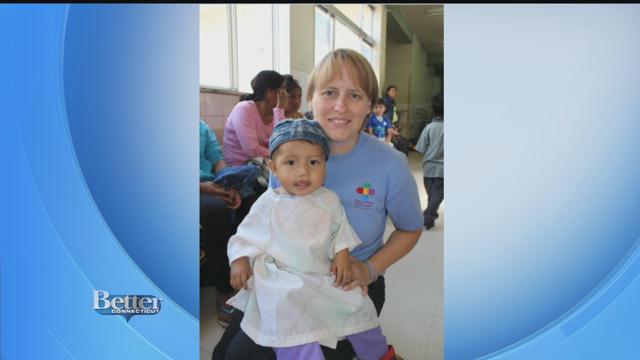 It's time to get inspired with our Better People segment. Today we are shinning the light on Kelly Mabry, a professor at Southern Connecticut State University who is helping children around the world.
Kelly is a speech pathologist, who helps screen children who have cleft palates, which is a birth defect resulting in a mouth that doesn't form properly.
She just returned last month from Bolivia, where she volunteered for a week to help kids with cleft palates and cleft lips. She's has screened more than 300 poor children who otherwise would not be able to afford a surgery or treatment.
Kelly has started an Operation Smile Club at Southern, which recently garnered 50 toothbrushes during a fundraiser for the Bolivian kids.
A few years ago, she engaged in a similar mission in Africa in the Democratic Republic of the Congo. And she plans to go to Ecuador in March to perform similar work.
It is the season of giving, and if you'd like to give a gift to honor Kelly's work, just go to Operation Smile, or the Global Smile Foundation.