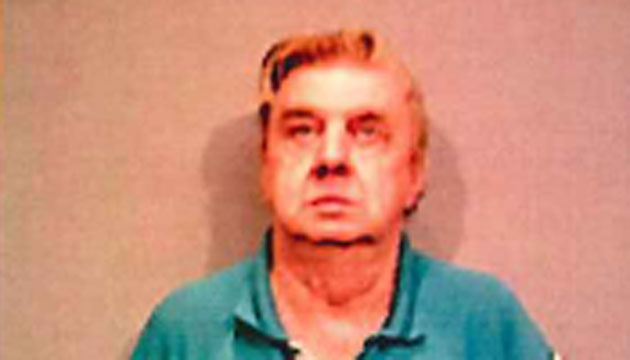 James Durand was charged with threatening to shoot up the Waterbury DMV. (CT State Police)
WATERBURY, CT (WFSB) -
A Waterbury man is accused of threatening to shoot up the Connecticut Department of Motor Vehicles on Wednesday morning.
Police charged 74-year-old James Durand with conspiracy to commit breach of peace and conspiracy to commit threatening.
The threat was reported at the DMV, which is located at 2210 Thomaston Ave., around 8:30 a.m.
Police said Durand threatened to "shoot the place up" when he got upset with an emissions issue with his motor vehicle.
Police located Durand outside the DMV with an employee and said he "appeared calm."
Several eyewitnesses said they heard the remarks by Durand and "felt threatened."
A statement from the DMV said "We receive occasionally security threats at our offices. We do not discuss either the threats or our security measures. We are always vigilant toward the safety of our customers and our employees. We take all such threats seriously and have them investigated by the police and prosecuted to the fullest extent possible."
Durand was released on a $20,000 bond. He is expected to appear in Waterbury Superior Court on Dec. 18.
Copyright 2015 WFSB (Meredith Corporation). All rights reserved.