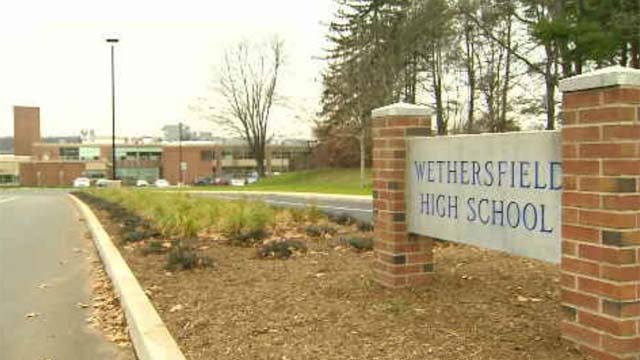 Wethersfield High School (WFSB)
WETHERSFIELD, CT (WFSB) -
Schools in Wethersfield are stepping up security.
It is the latest district to become part of a growing trend to make schools in the state safer.
Students at Wethersfield high and middle schools are required to wear identification badges.
Students, teachers and staff members must wear the badges, which have names, dates of birth, and photos.
"It makes it easier for our staff members who are doing hall duty to identify who the students are, and from the student perspective it provides the opportunity for students to understand who is in the building and who should be in the building," said Wethersfield Superintendent of Schools Michael Emmett.
Visitors are now given blue badges so they can be easily identified.
In the future, the district is hoping to add bar codes and other security enhancements.
Copyright 2015 WFSB (Meredith Corporation). All rights reserved.