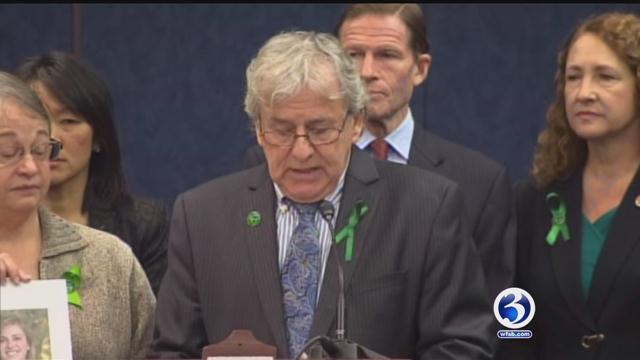 Families affected by gun violence pushed for more gun control laws on Thursday. (WFSB)
WASHINGTON, D.C. (WFSB) -
Congressional leaders joined families affected by gun violence and the Newtown Action Alliance to demand congressional action on tougher gun laws and expanded background checks.
Since the tragedy at Sandy Hook in December 2012, there have been more than 1,000 mass shootings. In total, 90,000 people have been shot and killed while more than 200,000 have been injured.
"You have failed to keep us safe. We are sick and tired of your inaction," Po Murray of Newtown Action Alliance said. "Too many families are torn apart by senseless gun violence.
One by one, dozens of families of victims came to the podium with pictures of their loved ones. They asked for more to be done to prevent gun violence.
Copyright 2015 WFSB (Meredith Corporation). All rights reserved.