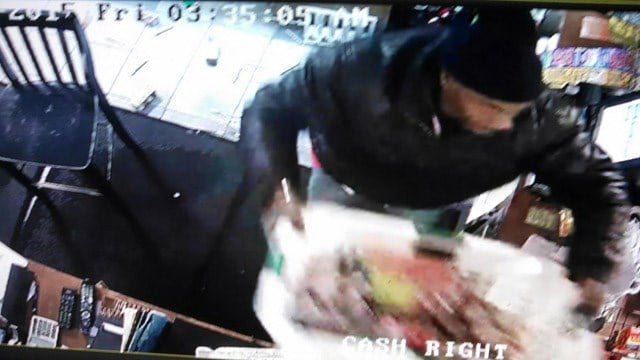 (State police photo)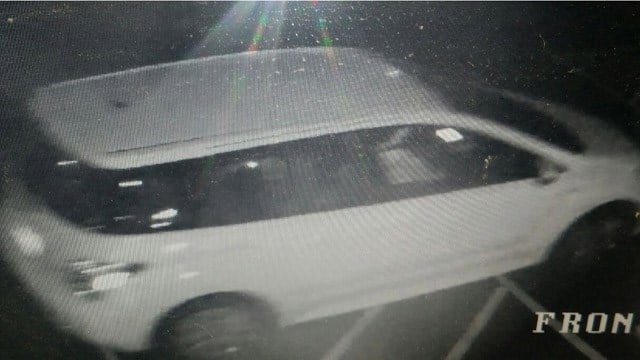 (State police photo)
EAST GRANBY, CT (WFSB) -
State police are hoping the public can help identify a burglary suspect who struck in East Granby.
Troopers said it happened on Friday around 3:30 a.m. at the Airport 66 gas station/Grab N Go Food Court. The business is located on Rainbow Road.
A worker on the scene reported hearing glass break, so he sought refuge.
Surveillance video later showed that a suspect broke the glass on the front door, entered with a laundry basket, filed the basket with Newport and Camel cigarettes, Munny Maker cigars, Black and Mild Cigars and disposable lighters, then left.
He was described as wearing a blue knit watch cap, a black leather possibly with a hood, blue jeans and black shoes or boots.
State police said the suspect was driving a white four-door hatchback minivan-type vehicle. The windows were tapered from front to back and wrapped around the rear. Troopers believe it may have been a Nissan Quest or a similar vehicle.
Anyone with information is asked to call state police at 860-534-1000.
Copyright 2015 WFSB (Meredith Corporation). All rights reserved.