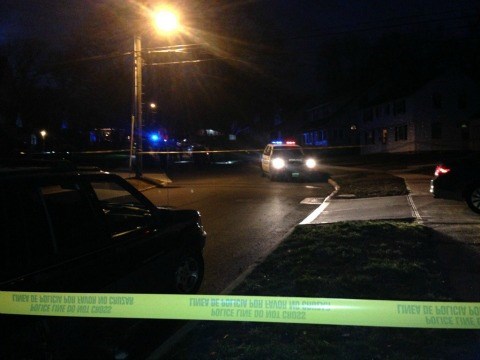 Crime scene on Griswold Street Saturday night
HARTFORD, CT (WFSB) -
Many continue to express concern over the continued violence in Connecticut's capital city, this as a pair of shooting Saturday left one man dead and another seriously injured.
Hartford police said a 22-year-old Hartford man was shot and killed just before 5 p.m. Saturday along Griswold Street not far from Goodwin Park. This is the third homicide in the city in the past week.
It marks the 31st homicide of the year in Hartford, a year that has seen a large spike over recent ones.
In 2014 Hartford recorded only 19 homicides.
Officers were back out just hours later at another shooting scene, this one in the area of Main and Pavilion streets just after 10 p.m.
In that incident, police said the victim was shot once in the arm and twice in the face. He was taken to St. Francis Hospital were he is listed in critical, but stable condition.
George Sirois, a resident of Hartford for 42-years said if there isn't a change so he may have to leave. "I like this neighborhood it's very nice, but if it keeps on going like this I might have to move out myself."
Police have not named suspects in either shooting at this time.
Copyright 2015 WFSB (Meredith Corporation). All rights reserved.