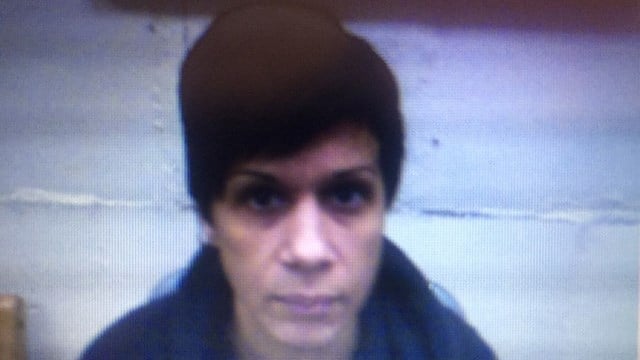 Leslie Teixeira. (Ansonia police photo)
ANSONIA, CT (WFSB) -
A woman is accused of causing a lockdown at a technical high school in Ansonia Monday.
The principal of Emmett O'Brien Technical High School reported around 9:20 a.m. that 39-year-old Leslie Teixeira of Bridgeport called the school hysterically crying.
Teixeira claimed that she is scared of her son, who is a student at the school.
She allegedly told school officials "he is like the kid that killed the babies of Columbine and he is an angry child."
State police said the school was locked down as a precaution.
The son was escorted to the principal's office and searched for weapons. Troopers said nothing was found and that he didn't even have the means to purchase any.
State police said Teixeira was arrested for breach of peace and involuntarily committed to Bridgeport Hospital for a mental review.
She's due in Derby Superior Court on Dec. 28. Her bond was set at $2,500.
Copyright 2015 WFSB (Meredith Corporation). All rights reserved.