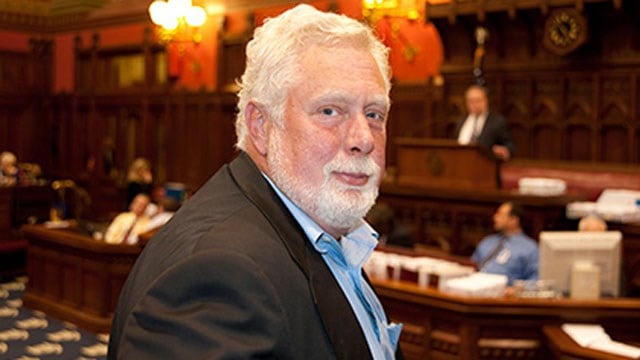 Rep. Terry Backer. (housedems.ct.gov photo)
HARTFORD, CT (WFSB) -
The governor has directed state of Connecticut flags to be lowered to half-staff in honor of a state representative who passed away overnight.
Rep. Terry Backer, a Democrat from Stratford, was a champion of environmental and energy policies, according to his colleagues.
"Terry Backer will always be remembered at the State Capitol as a larger than life crusader who was passionate about Stratford, unwavering in his love of Long Island Sound, and deeply dedicated to his lifelong mission to preserve the waterways for future generations," said Gov. Dannel Malloy.
Malloy said Backer would be remembered as a "keeper of the Sound."
"It was an honor and a privilege to have served in the House of Representatives with Terry," said Lt. Gov. Nancy Wyman. "He was a tremendous example of dedication – his environmental leadership united both sides of the aisle in the common goal to enjoy and preserve Connecticut's many natural resources."
Malloy said the flags would remain at half-staff until sunset on the day of his interment, which has not yet been determined.
Copyright 2015 WFSB (Meredith Corporation). All rights reserved.