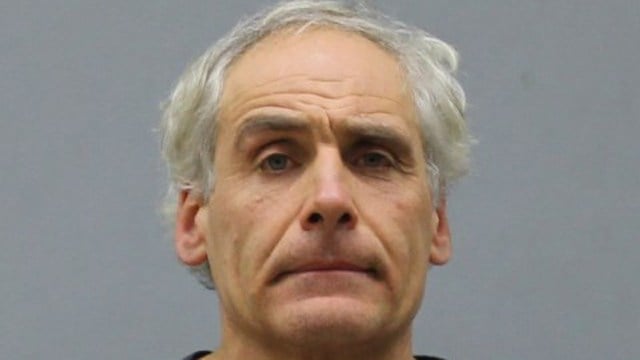 Leonardo Parla. (Vernon police photo)
VERNON, CT (WFSB) -
A Manchester man is accused of selling crack cocaine in Vernon and police said they caught him after he blew through a stop sign.
An officer said he saw Leonardo Parla, 55, go through the sign on Vernon Avenue just before 1 a.m. on Wednesday.
The officer said he was eventually able to stop Parla.
He said the suspect appeared to act nervous during the stop. A K9 unit was called which discovered drugs inside Parla's vehicle.
Suspected crack cocaine was found, along with 12 diazepam pills and a knife with a 5.5 inch blade. More than $550 in cash and a digital scale were also seized.
Police said they found eight individual sticky notes with more suspected crack cocaine on Parla. The drugs appeared to be packaged for sale.
Parla was charged with possession with intent to sell narcotics, possession of narcotics, possession of a controlled substance, possession of drug paraphernalia, weapons in a motor vehicle, interfering and violation of a stop sign.
He was held on a $10,000 bond and faced a judge on Wednesday in Rockville.
Copyright 2015 WFSB (Meredith Corporation). All rights reserved.