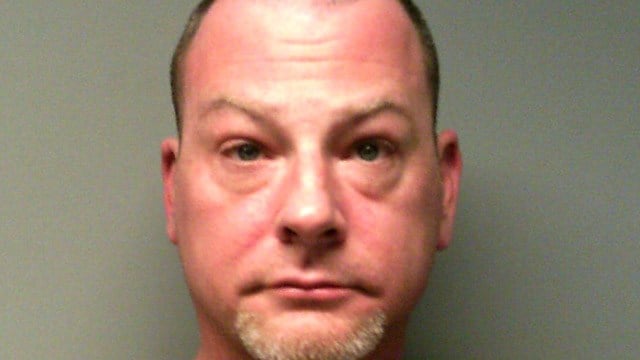 John Fretts. (State police photo)
WATERTOWN, CT (WFSB) -
A man involved in a deadly wrong-way crash over the summer has turned himself in, according to state police.
Troopers said John Fretts of Morris was arrested by state police on Tuesday.
The crash happened Aug. 22.
Troopers said Fretts was driving north in the southbound lanes of Route 8 in Watertown.
His vehicle struck a vehicle driven by Daniel Dziadik of Torrington. Dziadik was killed as a result of the impact.
Fretts was charged with second-degree manslaughter with a motor vehicle, operating a motor vehicle while under the influence and driving the wrong way on a highway.
He was held on a $250,000 bond and was arraigned in Waterbury Superior Court on Wednesday.
Copyright 2015 WFSB (Meredith Corporation). All rights reserved.