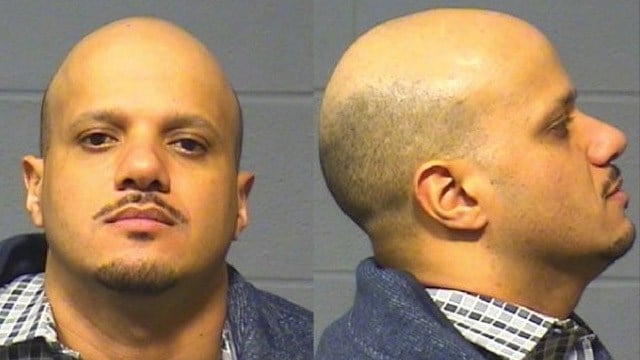 Claudio Alfredo. (Hartford police photo)
HARTFORD, CT (WFSB) -
A man is accused of stealing from vehicles at a cemetery in Hartford.
Claudio Alfredo, 40, was arrested on Wednesday on Maple Avenue.
Police said they had been investigating at least 10 complaints of thefts from vehicles at the Cedar Hill Cemetery on Fairfield Avenue. The reports were all within the last six weeks.
Investigators said they were able to develop a suspect and the suspect's vehicle used in the thefts.
Police said they found Alfredo's vehicle in the parking lot of 831 Maple Ave. The vehicle was occupied and had a stolen plate.
Officers detained the suspect without incident and determined that the vehicle had been reported stolen out of West Hartford on Oct. 30.
Stolen items were also discovered in the vehicle and returned to their owners.
Alfredo was charged with third-degree larceny, theft of a plate, operating a motor vehicle with a suspended license and second-degree criminal trover.
Police said numerous arrests warrants were expected to follow Alfredo's current arrest.
Copyright 2015 WFSB (Meredith Corporation). All rights reserved.