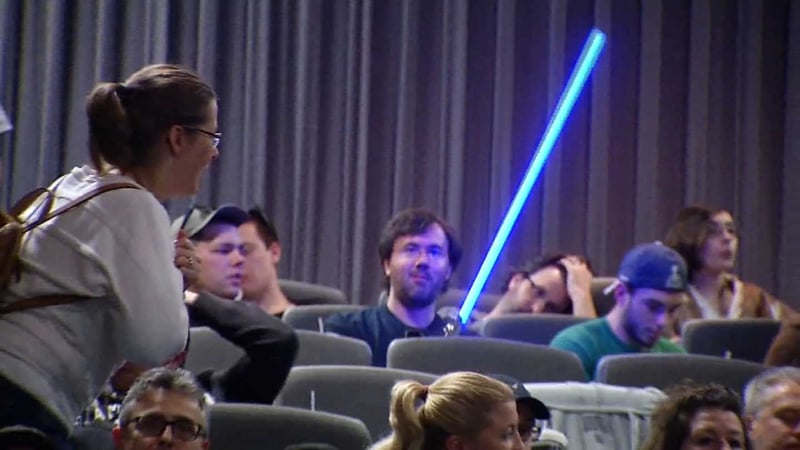 (WFSB photo)
PLAINVILLE, CT (WFSB) -
The moment finally arrived Thursday night for excited Star Wars fans as the latest installment of the franchise, The Force Awakens hit the big screen.
Many of the fans Eyewitness News spoke with at the Loews theater in Plainville said they were impressed.
Ticket sales started there months ago.
Despite the excitement, AMC Theaters was among many that put restrictions on costumes following a mass shooting during a movie premiere back in 2012. While fake weapons, masks and face paint weren't allowed, lightsabers were.
"This one was really good, as good as the ones George Lucas made," said Francisco Zuniga of New Britain.
For many fans, it was worth the late night.
They also said they're prepared to do another early morning showing for the second and third films in this new trilogy.
The Force Awakens already set box office records.
Copyright 2015 WFSB (Meredith Corporation). All rights reserved.