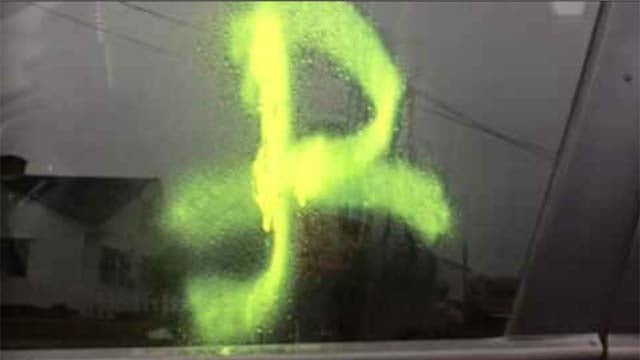 At least 8 cars vandalized in Enfield (submitted)
ENFIELD, CT (WFSB) -
Enfield police are trying to track down vandals that left car owners very angry.
Drivers woke up on Friday morning to find their cars had neon green spray paint on them.
"I was pretty livid," said Pieny White, of Enfield.
When she woke up on Friday morning, she saw a lot of spray paint on the side of her car. She was able to get most of the paint off her car, but there were still remnants of it on the side of windows and the gas tank.
"I have a 6-year-old that I bring to school in this car and I was pretty disgusted," White said.
According to Enfield Police, there were a total of eight cars including White's that were vandalized over the last 24 hours.
"There's no pattern to this. It wasn't located in any particular area. This was not a hate crime. It looks like it was kids with nothing to do spray painting cars," said Enfield Police Chief Carl Sferrazza.
Police said they are asking everyone to be on alert.
"As always if you see something in your neighborhood, please give us a call," Sferrazza said.
Copyright 2015 WFSB (Meredith Corporation). All rights reserved.