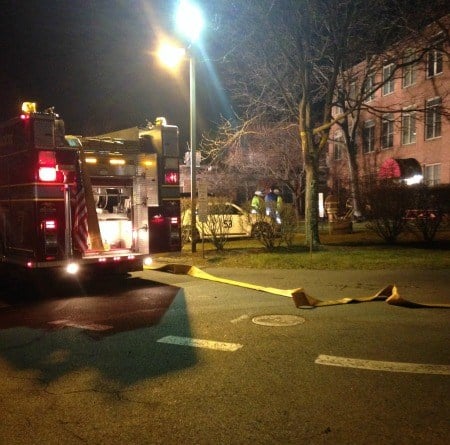 BERLIN, CT (WFSB) -
An overnight fire at an apartment complex in the Kensington section of Berlin force residents out into the cold.
Kensington Fire Chief Mark Lewandowski said they were called just after 2:40 a.m. after residents reported hearing an explosion and seeing flames coming from an apartment.
Crews were able to get the fire under control in about 10 minutes and kept it contained to a single apartment, Lewandowski said.
However, smoke filled the entire building forcing as many as 100 residents to evacuate and seek temporary shelter on a bus.
Those residents were allowed to start returning to their apartments around 5 a.m.
Firefighters escorted each back to their apartment, at which time they checked for any smoke or carbon monoxide in the room as well.
Officials said no one was injured and the fire started in what is reported to be an unoccupied unit. The cause of the fire is still under investigation.
Mutual aid was called in from several neighboring towns including Rocky Hill, Wethersfield, Cromwell and Newington.
Copyright 2015 WFSB (Meredith Corporation). All rights reserved.