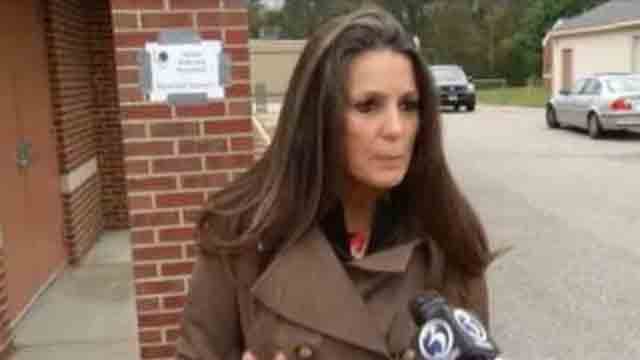 Eleanor Cruz was five years of probation for stealing thousands of dollars from the school system. (WFSB file photo)
TOLLAND, CT (AP) -
A former superintendent of Hebron schools has been sentenced to five years of probation for stealing thousands of dollars from the school system.
Eleanor Cruz issued an apology at the sentencing hearing Monday in Superior Court in Vernon and said she regrets her mistakes and poor judgment.
Cruz pleaded guilty in September to one charge of first-degree larceny. Prosecutors say she spent more than $6,000 in school funds on personal expenses in 2012, her final year as superintendent in Hebron.
She was accused of using a school system credit card to pay for meals at restaurants, online merchandise, gasoline and other purchases.
Cruz went on to become superintendent of Plymouth schools until she resigned from that position in 2014 following negotiations with the Plymouth Board of Education.
As part of her sentence she is required to perform 50 hours of community service a year as long as she remains on probation.
Copyright 2015 The Associated Press. All rights reserved. This material may not be published, broadcast, rewritten or redistributed.