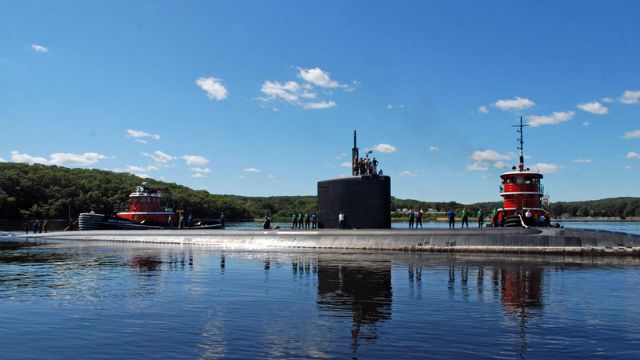 Naval Submarine Base New London Facebook page
HARTFORD, CT (AP) -
Nuclear-armed U.S. submarines that went more than a decade without calling on foreign ports in part because of post-Sept. 11 security concerns are once again visiting other countries.
A stop in September by USS Wyoming in the United Kingdom was the first of what are expected to be occasional visits to foreign ports.
Michael Connor is a retired Navy vice admiral who served until September as commander of the American submarine force. He says in an interview with The Associated Press that the shift is intended to underscore the subs' global presence and give the crews an experience that is open to sailors on virtually all other Navy ships.
The Navy has 14 submarines with nuclear warheads that roam the oceans as part of the U.S. strategy to deter an enemy strike.
Copyright 2015 The Associated Press. All rights reserved. This material may not be published, broadcast, rewritten or redistributed.