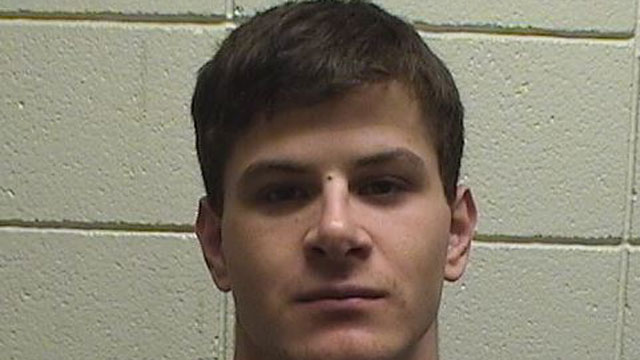 Kelson Dooley was charged with risk of injury. (South Windsor Police Department)
SOUTH WINDSOR, CT (WFSB) -
A man faced a judge on Monday after police said he is responsible for injuring a 5-month-old child in September.
Kelson Dooley, 23, was charged with risk of injury to a minor, cruelty to persons and second-degree reckless endangerment.
Police said the charges stem from incident where officers were called to a medical call for a child with "unexplained injuries."
After an investigation by the South Windsor Police Department and the Department of Children and Families, Dooley was arrested on Friday.
Dooley was arraigned at Manchester Superior Court on Monday. His case was continued to Jan. 8 and his bond was set at $75,000.
The judge issued a protection and a Guardian ad litem was assigned to the 5-month-old child.
Copyright 2015 WFSB (Meredith Corporation). All rights reserved.