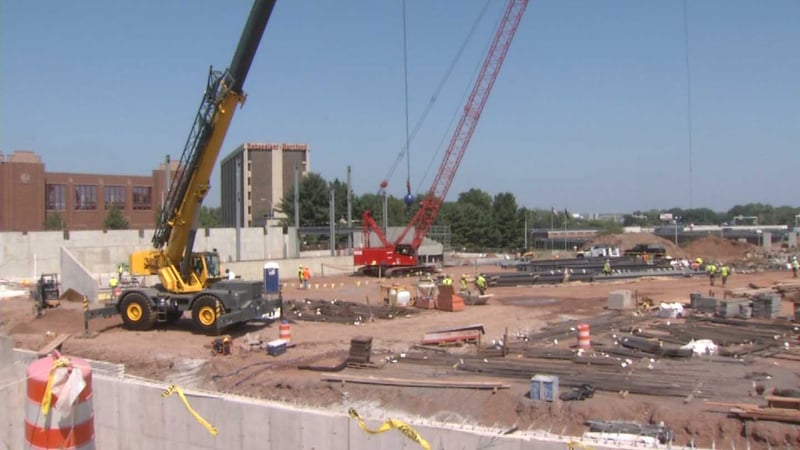 (WFSB photo)
HARTFORD, CT (WFSB) -
The new Hartford Yard Goats baseball stadium may not be completed on time.
The Hartford Stadium Authority said it is concerned that the Dunkin Donuts Park will not be ready for the first pitch in Hartford for the upcoming Yard Goat's season.
The developer, DoNo Hartford, is due to give a progress report on the stadium on Dec. 23, but said the Authority has made architectural changes that would make building the ballpark more expensive.
The developer said it remains committed to completing as much work as possible within the $56 million budget, and the ballpark will be available to play ball, though there may be work left to be done.
A statement from soon-to-be Hartford Mayor Luke Bronin said "The news that there is both a significant delay and a significant funding shortfall at this late date is extremely concerning. I intend to meet with the developer and with the team as soon as possible -- before taking office -- to understand the scope of the problem and their plans for addressing it."
Ground was broken on the project last February. The stadium will be called the Dunkin Donuts Park and was initially expected to open in April of 2016.
Copyright 2015 WFSB (Meredith Corporation). All rights reserved.