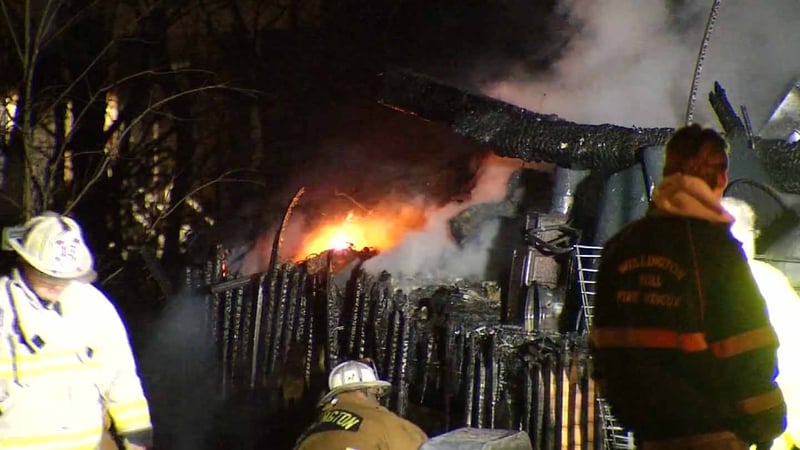 (WFSB photo)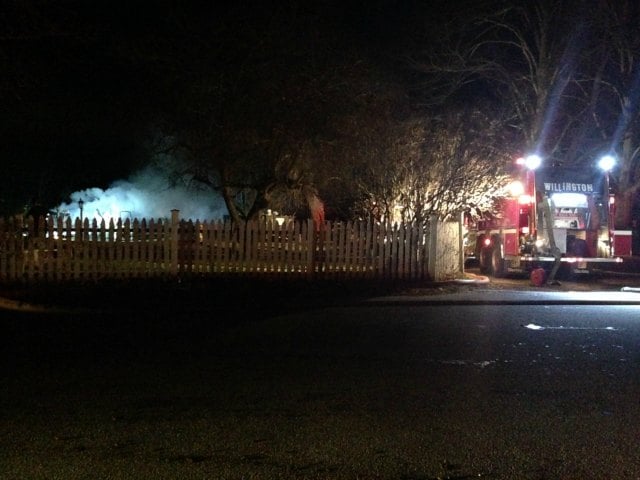 (WFSB photo)
STAFFORD, CT (WFSB) -
A barn was destroyed and part of a house was damaged in Stafford after a fire broke out shortly after 2 a.m. on Tuesday.
According to officials, the fire at 2 Stafford St. caused a barn to collapse and caused damage to the house when the fire spread.
Crews from several surrounding towns were called in to help battle the fire. A tanker task force was also utilized because there were no hydrants in the area.
Neighbors told Eyewitness News that they worked together to rescue animals from the barn.
"Me and a couple of the other people that were here opened up the gates and let some of the animals out," said Ray Jossick, a neighbor. "Me and another guy got some chickens out of their coop and brought them to a safer place."
Firefighters said some goats may have died in the fire.
No injuries to people were reported.
The cause of the fire remains under investigation.
Copyright 2015 WFSB (Meredith Corporation). All rights reserved.