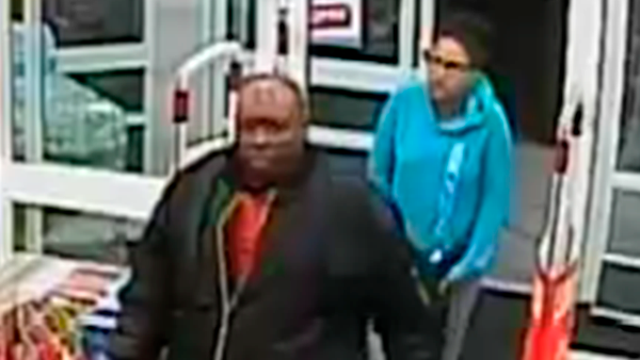 (Glastonbury police photo)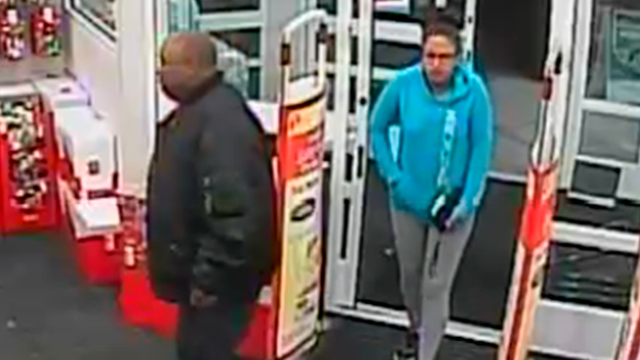 (Glastonbury police photos)
GLASTONBURY, CT (WFSB) -
Two suspects snatched several cases of an energy drink from a pharmacy in Glastonbury last week, according to police.
On Tuesday, officers released surveillance photos of a male and female from inside the Walgreens on Main Street.
Police said the incident happened on Dec. 15 just before 7:15 p.m.
The suspects took eight cases of Red Bull.
The male appeared to be in his 30s or 40s and was wearing a black winter coat, a red shirt and black pants.
The female looked to be in her late teens or early 20s. She wore g lasses, a light blue hooded sweatshirt and gray pants.
The two left in a 2003 Nissan Altima with Connecticut registration 1AP-DE4, which is registered out of Griswold.
Anyone with information is asked to contact Glastonbury police.
Copyright 2015 WFSB (Meredith Corporation). All rights reserved.