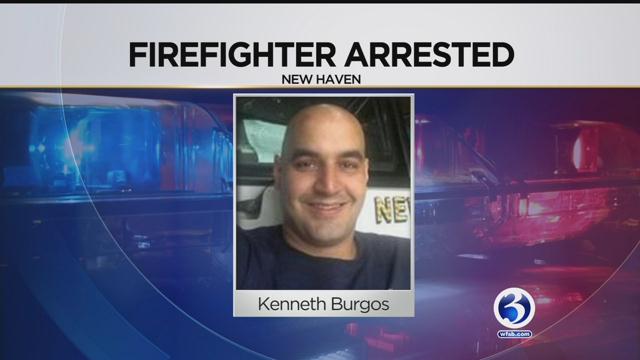 New Haven firefighter allegedly stole $125,000 from elderly woman (WFSB)
NEW HAVEN, CT (WFSB) -
A New Haven firefighter accused of stealing from an elderly woman faced a judge on Tuesday.
Police said Kenneth Burgos conned the 95-year-old victim into signing a will that would give him power of attorney.
He was issued a do not contact order in court. He was also given a new court date of Jan 13.
Burgos was arrested last week.
When police checked the victim's accounts, they found more than $125,000 missing.
Burgos, a 17-year veteran of the fire department, faces larceny charges.
Copyright 2015 WFSB (Meredith Corporation). All rights reserved.