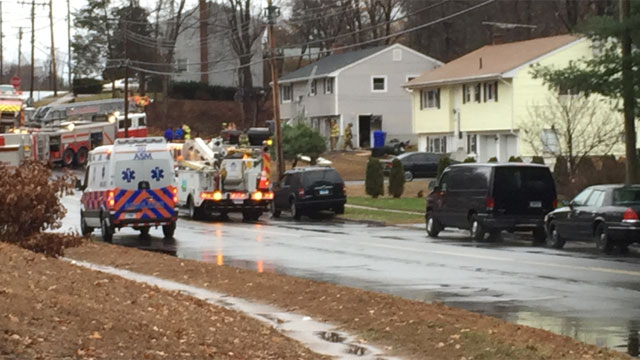 Fire reported on O'Connoll Drive in East Hartford. (WFSB)
EAST HARTFORD, CT (WFSB) -
A dog suffered smoke inhalation during a garage fire in East Hartford on Tuesday afternoon.
The fire was reported at a garage on O'Connoll Drive around 2 p.m.
The dog inside the garage was rushed to a veterinarian, but authorities said the dog is expected to be OK.
There were no reported injuries to firefighters.
Authorities said the fire caused minor damage to the garage. There was no damage to the nearby home, authorities added.
The cause of the fire is under investigation.
Copyright 2015 WFSB (Meredith Corporation). All rights reserved.