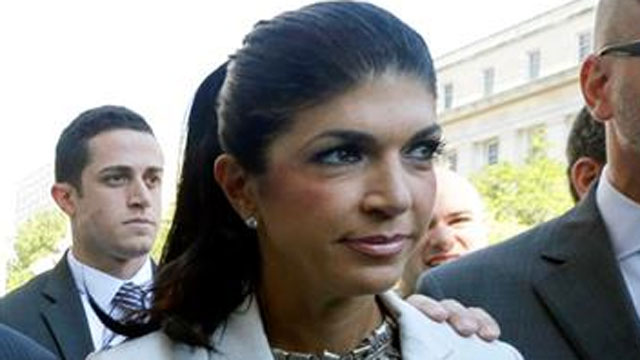 In this July 30, 2013 file photo, "The Real Housewives of New Jersey" star Teresa Giudice, 41, of Montville Township, N.J., walks out of Martin Luther King, Jr. Courthouse after an appearance in Newark, N.J. (AP Photo/Julio Cortez, File).
DANBURY, CT (AP) -
One of New Jersey's "Real Housewives" has been freed after serving nearly a year in prison for bankruptcy fraud.
A lawyer for Teresa Giudice says she was freed at about 5 a.m. Wednesday from the Danbury Federal Correctional Institution in Connecticut.
She will travel home to Montville, New Jersey, and will be on home confinement until Feb. 5.
Giudice was sent to prison in January. She and her husband, Joe Giudice, pleaded guilty last year to bankruptcy fraud. They admitted hiding assets from bankruptcy creditors and submitting phony loan applications to get about $5 million in mortgages and construction loans.
Joe Giudice is expected to start his own prison sentence in March. A federal judge staggered the couple's sentences in deference to their four daughters.
Copyright 2015 The Associated Press. All rights reserved. This material may not be published, broadcast, rewritten or redistributed.